Our Services,
Brand Localization
We create a perfect harmony with brands and influencers through perfectly localized
contents and digital marketing.
Learn More ⇣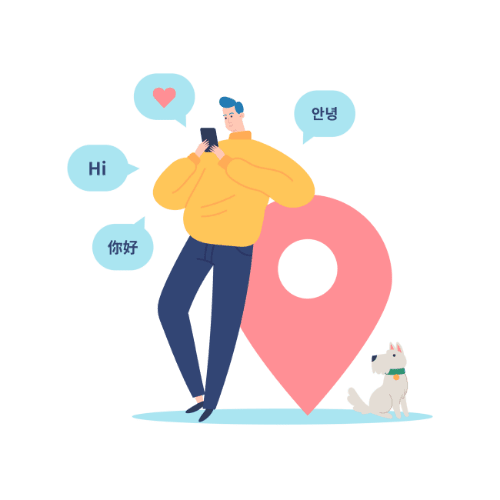 Breaking borders by
"CREATIVE" contents and "DIGITAL" marketing.
We create highest quality contents based on deep understanding of China and global market.
Partnering up with
major Chinese and global social media platforms, media, distribution companies, MCN and entertainment companies.
Platform / Media

Xiaohongshu 小红书

Weibo 微博

Kwai 快手

Douyin(TikTok) 抖音

BiliBili 哔哩哔哩

Baidu 百度

Zhihu 知乎

HUPU 虎扑

TOUTIAO 头条

MeiliXiuXing 美丽修行

SOUL
e-Commerce Partners

Oasis China (Lian TP)

Ningbo Qinchen Culture
Media Co., Ltd.

China Black Ant
e-Commerce Co., Ltd.

Hangzhou Yimei
e-Commerce Co., Ltd.

Gomi Corporation Co., Ltd.

C-Mate Co., Ltd.
MCN / Entertainment

WME

(Represented by David Uslan)

MORE

(Chinese Sports Platform)

Sigma Talent Management

The Wellness Agency, LLC.

Ice Creative Co., Ltd.

Treasure Hunter
Global Co.,Ltd

One and One
Company Co., Ltd.

MUNMU Co., Ltd.
With Persona Media
You Get…